Contact Us
Guangzhou Fengyuelin Electronic Commerce Co., Ltd.
Address:Room 62, No. 418, Shatai South Road, Tianhe District, Guangzhou, China
Text Message: ‪+1(832) 479-9345‬
Mob:+86-13570709981
WhatsApp:+8613570709981
Click here to contact with whatsapp
E-mail 1: info@aroham.net
E-mail 2: yeaminkamanai0@gmail.com
————————————————————————————
카카오톡 오픈채팅을 시작합니다! 시작하려면 링크를 클릭하세요.
검색: aroham
Kakao talk ID:aroham
또는 클릭: 카카오톡 상담하기 클릭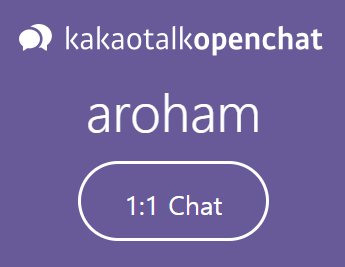 스캔하여 카카오톡으로 채팅하세요.